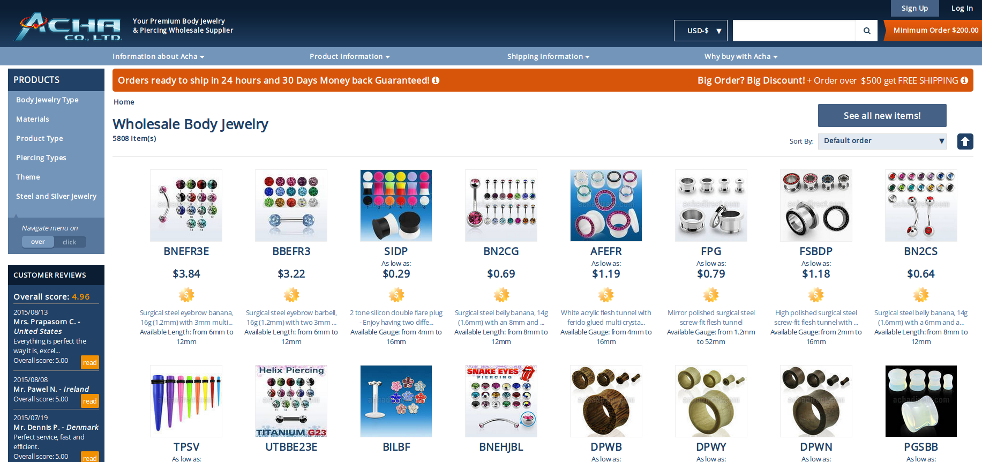 Acha Co., Ltd, based in Bangkok, Thailand is one of the of the world leader in Wholesale Body Jewelry.
As consultants we are responsible not just of the web development but of the whole IT department, including the management and hire of new IT staff.
We directed the development of the website and managed the IT operations including the choice of the Cloud provider, the operating system installation and securing, the migration of the data from an old system, the development of critical custom Magento extensions, the communication with their ERP system.
We also
managed and lead the programming team
on site and last but not least, we took care of the
performances leveraging the Magento/Redis caching system
.
https://www.achadirect.com