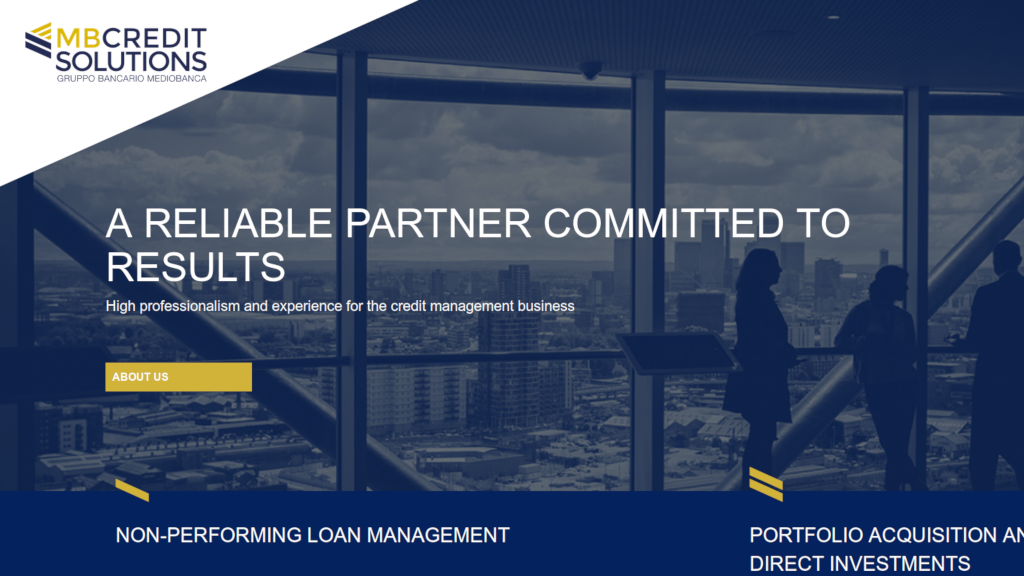 MBCredit Solutions S.p.A. is a Mediobanca Group company. It boasts in-depth knowledge of how to protect, manage and collect loans, both in and out of court.
Mediobanca is an Italian investment bank founded in 1946 and it is the largest commercial bank in Italy. Today, MedioBanca Group it is an international banking group with offices in Frankfurt, London, Madrid, Moscow, New York and Paris.
SamuiWeb: for MBCredit solutions S.p.A. we develop and maintain critical internal applications.
We are also developing their web application and mobile app to manage the data contained in their Oracle database.